What Are the Different Types of Horse Breeds That Exist Today?
Did you know that there are over nine million horses in the United States today? This number includes commercial horses, workhorses, competition horses, and those used for casual riding and training lessons.
Although you may think that many horses look the same, there are actually dozens of different types of horse breeds in the United States alone. Would you like to learn more about the best horse breeds and if they are right for you? Here is a guide to some of the most popular breeds for horse lovers.
American Paint Horse
American paint horses have a unique coat design, usually a base color of white with patches of color that resemble paint splatters. Brown and black are some of the most common colors for the patches on the American paint horse.
Some of the more rare color combinations include champagne and palomino. For breeding horses, the American paint horse is an official breed because they need a certain bloodline for their classification.
American paint horses are great for casual riders and competition horsemanship as well. They are not built to be workhorses, but they are used mainly for pleasure riding.
Thoroughbred Horse
Have you ever been to a horse racing competition? If you have, you most likely got a great look at thoroughbred horses, which are the preferred breed for horse racing.
Thoroughbreds are renowned for their speed and agility, making them the perfect option for horse racing. They have been bred for almost three centuries and show no signs of slowing down.
Horse lovers who like to watch the Olympic games may be pleasantly surprised to see thoroughbred horses in events such as Olympic racing and jumping. They also make appearances in police forces and non-competitive riding events.
Miniature Horse
Although this horse is tiny in stature, it is still referred to as a horse and not a pony. Miniature horses are a great option for children who want to learn horseback riding at an early age.
Miniature horses were bred in Europe almost five hundred years ago and have been a popular choice ever since. They can make good family pets, but they have the same needs as full-sized breeds of horses.
Miniature horses are powerful despite their smaller size. Many people use them as workhorses. They can also be service animals.
Appaloosa Horse
Although many types of horses came to America from Europe and other parts of the world, the Appaloosa horse is one of the breeds that are native to North America. Native American tribes such as the Nez Pearce played a heavy hand in breeding horses such as the Appaloosa.
The most distinct feature of Appaloosa horses is their spotted coats. They tend to have bigger, stockier bodies and manes and tails that are less full than other breeds.
Appaloosa horses are great companions and can also make good workhorses for light use. The population of Appaloosas in the United States dwindled due to Native American resettlement but has made a comeback over the past century.
Hackney Horse
If you have ever seen a horse and carriage setup, chances are that the carriage is being pulled by hackney horses. These powerful animals are among the best horse breeds for pulling large loads, and they were developed in England many centuries ago.
They are also one of the best horse breeds for competition carriage driving. Although this sport is more popular in England, it is becoming increasingly well-known in the United States.
The hackney gait is much showier than other horse breeds. They can also perform well in horse showing and jumping competitions.
Arabian Horse
The Arabian horse is one of the most popular and well-known types of horse in the world. As its name suggests, this breed is a favorite among horse lovers and comes from the Arabian region.
It has a unique head shape that makes it recognizable among other breeding horses. The Arabian horse is very versatile and is used for casual riding as well as competition.
Arabian horses have a large amount of endurance, meaning they are a wonderful option for long-haul riding competitions. They are extremely intelligent, which makes them ideal for beginning and advanced horse lovers alike.
Andalusian Horse
Similar to the Arabian horse and many English horse breeds, the Andalusian horse hails from across the ocean. This particular breed originated in the Spanish peninsula area and has a history of fighting in wars.
Andalusians are very powerful, which is why they were great in battle, but today they can be used for carriage driving competitions, recreational riding, and dressage.
Although Andalusians can be a good horse for beginners, they tend to get bored more easily than other types of horse breeds. Therefore, if you learn quickly, you can continue to challenge your hose and keep them from becoming bored.
Clydesdale Horse
Clydesdales are a popular option for horse and carriage setups, as well as plowing, because of their weight and size. They are known for their huge frame and feet, which are about four times the size of a standard horse.
These large beauties are native to Scotland and have a history of farm use. However, they can still be used for recreational riding and showmanship.
Perhaps the most popular use of the Clydesdale is in Budweiser commercials. The brand has relied on this type of horse for advertising for many years.
So Many Types of Horse Breeds
Whether you want to get a horse or you simply want to gain more knowledge about them, you should know all about the best horse breeds. With this guide, you can make an informed decision for your riding needs and start your journey into owning and breeding horses.
Would you like to learn more about how you can start riding horses and become an expert in horsemanship? Take a look around our site for all of the information you will need about these gentle giants.
Where to Exchange SAND to MATIC: 5 Best Platforms to Use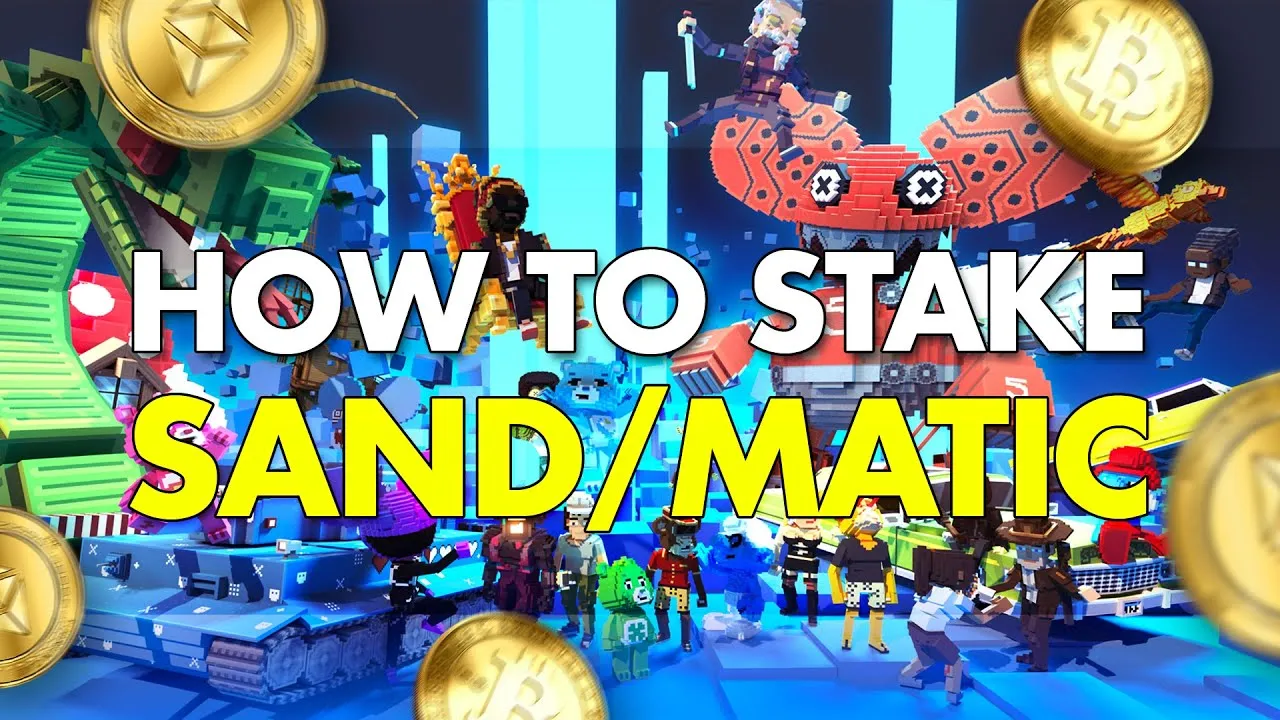 Cryptocurrency and blockchain are no longer considered unfamiliar and scary. The number of people investing in cryptocurrency is growing, blockchains are developing, and McDonald's even plans to open a restaurant in the metaverse. On the other hand, the cryptocurrency market is still unpredictable, and no expert can guarantee 100% accuracy of its predictions. However, there are some important trends that we will experience in the crypto world this year:
Blockchain gaming and NFTs are going to become more popular. Players have the motivation to participate in these games because they offer opportunities to earn money and reward their creativity. The Sandbox is an excellent representative of such projects. 

Solutions that are designed to reduce the shortcomings of blockchain scaling will also develop fast. For example, the Polygon network tries to solve the issue of Ethereum's high transaction fees. 
In 2022, we will have many opportunities in the field of cryptocurrency investing, so you should pay attention to the choice of exchange platforms. But how do you choose the best crypto exchange?
The most important criteria for a platform are its security measures and functionality. Today we will talk about the popular exchange platforms and the possibility of swapping SAND vs MATIC. 
Is Cryptopair SAND to MATIC Worth Your Consideration? 
The Sandbox is an Ethereum-based gaming platform. Users can create their avatars to access different environments in the crypto-driven metaverse. It's based on the «play-to-earn» principle. SAND is the native token of The Sandbox. 
It is currently the leader in the virtual reality gaming industry. The platform has already attracted partners like Atari, Adidas, and Snoop Dogg to get an edge over its rivals. This will have a positive effect on SAND's value. 
MATIC is a service token on Polygon. This project develops the idea of creating a world in which various blockchains can be easily connected. MATIC can be used to pay fees, for staking, and voting on the platform.  
Polygon's goal is to ensure interconnected blockchain networks. If they succeed, the popularity of the service will grow.
Yes, any cryptocurrency is volatile and it is hard to predict all the changes in the blockchain future, but these two coins are definitely worthy of your attention.
Top 5 Exchanges With Best Options for Trading SAND to MATIC
If you're looking for a place to exchange SAND vs MATIC, our review of the five popular swapping platforms will come in handy.
Crypto.com
Crypto.com is a cryptocurrency exchange focused on security. It has a high level of protection from crypto fraud and cyberattacks. Crypto.com offers over 250 coins and competitive trading fees. Moreover, the company issues a VISA card you can use for fiat and crypto. However, there are a lot of reviews about its poor customer support. 
Binance
This is the largest cryptocurrency exchange in the world by trading volume. According to user reviews, the platform works quickly and almost without technical problems. Binance supports more than 600 cryptocurrencies and uses artificial intelligence in its risk management system. However, the platform's interface can be confusing for new users because of a wide range of trading options.
Godex
Godex is a decentralized cryptocurrency exchange with a convenient interface. It allows users to swap between cryptos without creating an account. Privacy is one of the key priorities of the platform. Godex offers over 300 different coins: both prominent crypto pairs like BTC to ETH and the less know SAND to MATIC. Note that it is a crypto-to-crypto only swapping platform, so you cannot use fiat to trade. 
Uphold
Users can purchase, trade, and sell more than 130 cryptos on Uphold. The platform's unique feature is "Anything-to-Anything" trading experience. Users can trade directly between asset classes with embedded payments. The exchange also offers a cashback debit card for users. But the service doesn't provide advanced trading features for professional traders, which can be found on rival platforms. 
KuCoin
KuCoin is a cryptocurrency exchange that supports more than 600 coins. Here you can find undiscovered coins with good prospects. The platform is used by 25% of all crypto holders in the world, which ensured great liquidity. However, note that it is not licensed in the US and offers limited payment options.
Key Takeaways
Cryptocurrency investment is an exciting adventure where everything could change in a moment. Some experts predict that in 2022 the market will cool down, so only the strongest cryptos become long-term players. SAND and MATIC have good ideas standing behind their development, so both of them can make a good investment.
Why Small Businesses Should Consider Enterprise Transcription Solutions
Every business has different needs when it comes to transcription services, which is why there is no one-size-fits-all solution. However, enterprise transcribing solutions are becoming increasingly popular among small businesses due to the many benefits they offer. In this article, we'll discuss why small businesses should consider enterprise transcribing solutions and some of the top features to look for.
What is transcription?
Video and audio transcription refer to the procedure of converting video or audio recordings into written text. It differs from translation since translation refers to the conversion of recorded or written information from one language to another. Worthy (2021), an expert from Forbes Business Council highlights the importance of translation services for businesses in a Forbes 2021. Transcriptions can be used for a variety of purposes, including creating subtitles for videos, creating transcripts of audio recordings (such as interviews), or creating notes from meetings.
There are a number of different transcribing solutions available, but enterprise transcribing solutions are designed specifically for businesses. These solutions offer a number of advantages over other transcribing solutions, including:
– Enterprise transcribing solutions are more accurate than other transcribing solutions. This is because they use advanced speech recognition technology that is specifically designed for business use.
– Enterprise transcribing solutions are faster than other transcribing solutions. This is because they can be used to transcribe multiple audio or video recordings at the same time.
– Enterprise transcribing solutions are easier to use than other transcribing solutions. This is because they come with a variety of features that make it easy to transcribe audio or video recordings, such as automatic timestamps and speaker identification.
If you're running a small business, enterprise transcribing solutions can be a valuable addition to your workflow. These solutions can help you save time and ensure that your transcriptions are accurate and easy to read.
What are the benefits of enterprise transcribing solutions for small businesses?
There are several benefits of enterprise transcribing solutions for small businesses. First, enterprise transcribing solutions can help improve the efficiency and accuracy of your business' transcribing needs. With an enterprise solution in place, you can be sure that all of your business' transcribed documents are accurate and up to date. This can save you time and money in the long run, as you won't need to waste time and resources fixing errors in your transcriptions.
Another benefit of enterprise transcription solutions is that they can help improve your customer service. With accurately transcribed customer service recordings, you can provide your customers with better service by quickly and easily resolving their issues. This can lead to happier customers and repeat business.
Finally, enterprise transcribing solutions can help save you money on transcribing costs. By automating your transcribing process, you can eliminate the need to hire expensive transcribers or outsource your transcribing needs. This can lead to significant cost savings for your small business.
How can small businesses find the right enterprise transcribing solution?
There are many enterprise transcribing solutions available on the market, and it can be difficult for small businesses to find the right one. However, there are a few things that businesses should keep in mind when looking for a transcription service provider.
First, businesses should make sure that the transcribing solution is compatible with their existing systems and infrastructure. This will ensure that the transition to the new system is smooth and seamless.
Second, businesses should consider the features and functionality that they need from a transcribing solution. Some solutions offer more features than others, so it's important to choose a solution that offers the right mix of features for your business.
Third, businesses should consider the price of the transcribing services. Some solutions are more expensive than others, but it's important to find a solution that fits within your budget.
Finally, businesses should read reviews of enterprise transcribing solutions before making a final decision. This will help you get a better idea of which solutions are the best fit for your business.
Conclusion
As a small business owner, you are always looking for ways to improve efficiency and cut costs. One way to do this is to invest in enterprise transcribing solutions. Enterprise transcribing solutions can help you save time and money by automating the transcribing process. In addition, enterprise transcribing solutions can help you improve your customer service by providing accurate and timely transcriptions of customer calls. If you are looking for ways to improve your small business, consider investing in enterprise transcribing solutions.
If you are considering investing in enterprise transcribing solutions or seeking enterprise transcription services, contact a reputable provider to learn more about your options.
Top Ways to Build Trust & Safety in Your Company
As an employee, you need to trust your company to do your job well and that they have a plan for you as they hire you. Trust is essential in any organization but can often be challenging to achieve and maintain. If you work with others, building trust becomes even more critical. You need to make sure everyone thinks positively about the company and their roles within it. If you don't see this happening, there are many things you can do to help improve the situation. This blog will provide practical tips to help you establish trust and safety in your company.
Use trust and safety software.
Trust and safety software is a great way to tackle trust and safety initiatives within your company. Having tools and resources to guide you can make implementing trust and safety much more manageable than figuring it out on your own. There are many different trust and safety software solutions available. Finding the one that best *Your organization's needs are essential. Trust and safety software can help you create a clear strategy for building trust and safety.
Build a Culture of Transparency
Transparency builds trust. Transparency shows your employees that you trust them. It shows that you respect them and their time. You need to be transparent if you want employees to take ownership of their tasks and feel invested in the company. Don't hide things from your team that you think they don't need to know. Transparency builds a culture of trust and helps everyone to feel valued. You can do this in several ways.
Some of the most effective are blogging weekly, holding regular meetings, and setting up regular team meetings. While it can be helpful to have an open-door policy, it's also important to remember that people have different levels of trust within organizations. Some employees may feel more comfortable hearing certain things discussed in person or over the phone. Others might feel more comfortable blurring that boundary by posting certain things online.
Don't micromanage
Some managers feel obliged to control every aspect of their team members' work. They might try to "oversee" even small tasks, ensuring that nothing is missed or done incorrectly. As a result, they end up micromanaging their employees, causing a lack of trust. If you see signs of this happening, be careful. Be understanding. Be yourself. You don't have to be the best manager in the world, but you must be a good manager. If you are micromanaging aspects of your employees' work that you're not supposed to, it shows that you don't trust them to do their jobs well. Effective trust and safety require managers to avoid micromanaging businesses.
Communicate frequently
Communication is essential in maintaining any relationship. It shows your employees that you trust them to get their jobs done. It shows them that you care about them and their work. It also provides you with feedback, which can be extremely helpful in improving your team's skills and working conditions. If there isn't enough communication in your company, try setting up regular office hours where you and your team members get together to talk about your company and your work.
Communication is also beneficial when resolving any problems in your company. When issues need to be resolved, the team members who experienced them will be able to share their experiences and help others prevent similar problems from occurring.
Show you care by celebrating success.
Celebrating your employees' successes will show them that you care about them. You'll also show them that you trust them. There are many ways to celebrate employees' success. You can have a happy hour every so often, give out awards for specific achievements, or take the time to acknowledge that employees are doing a good job. Successful celebrations allow team members to share their achievements and feel as if they're part of something bigger than just their own company. They'll also feel you trust them because you're showing that you trust them by acknowledging their work. Celebrating also encourages team members to continue doing good work.
Hold regular meetings
Holding regular meetings can help to maintain communication and also boost team morale. It can also help set expectations and ensure everyone is on the same page. If you feel communication is dropping off in your company, try having a "time-out" where everyone gets together and discusses what they're noticing and what they think needs to be done. This can help to bridge any gaps and also boost morale. You can also have a trust and safety department in your company to manage related issues.
Conclusion
Trust is hard to build and easy to lose. We must constantly look for ways to build trust in our employee relationships. It can be done through transparency, being a good manager, and holding regular meetings. These are all ways that you can build trust in your employees. It would be best to keep these principles in mind so you don't lose trust in your company. There are also other ways that you can build trust in your company. These include blogging, holding office hours, and celebrating your employees' success. These can help build trust in your company and keep everyone safe.