What are 6 Business Intelligence Trends in 2021?
It doesn't matter whether you have been an old player in the world of business or have just stepped in, business intelligence is something that will always be of relevance to you. It refers to applications and technologies you can deploy to collect, analyze, and showcase crucial business information.
It is growing in importance and relevance as the amount of data storage is rapidly escalating. This article will help you learn the latest trends prevalent in the business intelligence market in 2021. Before diving into the details, you need to learn what makes business intelligence or BI so important in the field of trade and commerce.
With the emergence of online business, data has gained utmost importance. Also, it contributes to other industries. Many online companies have started looking for tools to handle data efficiently and present it before their clients with minimal errors.
But many companies find it hard to transfer data without any error. It happens when the companies don't have BI. It won't trouble them when the sales are low, but once sales are going well, it would cause trouble. More sales mean more data; without BI, there is a chance that the volume of data can get out of control. Herein lies the importance of BI.
BI, along with its applications, can assure you that your data has been appropriately stored and used for optimal outputs. It enables your business to give exceptional performance in the coming days.
Listed below are some key trends of BI popular in the market:
Predictive business analysis
For every business, it is important to assume where to head. Many companies spend a lot on analytical tools that can show the expected outcomes of business strategies.
As data is expanding more and more every day, it has become more challenging to analyze the performance of a business using older tools. BI-powered predictive programs can make use of AI and its algorithms. For instance, Amazon is using BI to track and study the buying patterns of their customers, which keeps changing with time.
Self-service business intelligence
So far, BI tools have been used to store data in a central warehouse. With businesses getting widespread and requiring access to a vast amount of data in a short timeframe by numerous users, the data stores have become less trusted. That's why many companies are inclining towards self-service business intelligence. Tools empowered by this technology can provide users with freedom and flexibility.
Hyper-automation and embedded analytics
Hyper automation or data automation has enabled organizations to automate more than 40% of data science tasks. Data automation will soon replace old techniques to deal with a considerable amount of data.
When implemented in native applications, BI can be accessed through their dashboards. It will amplify the speed of data analysis.
Augmented human intelligence
You depend on the software to analyze and gather the data. Nobody can change the codes and algorithms of the software. Therefore, it is better to design a single algorithm only, enabling the machine to think like a human being and supplant the method of data monitoring.
Augmented analytics has taken birth from this concept. It makes way for machine learning-oriented automation by incorporating human intelligence and increasing contextual awareness through Artificial Intelligence or AI.
Data scientists are working on turning BI into more efficient and easy-to-use. Undoubtedly, mobile BI will have a firm grip over the world with the increasing number of devices compatible with BI metrics and dashboards.
One of BI's main functions is to ensure that data is being appropriately managed. Also, it helps in making correct decisions considering the statistics and trends. If it is readily available on mobiles, the employees of a company can access it even from a remote location.
Accommodation of natural language processing
Natural Language Processing or NLP is an AI-powered technique that enables computer software to translate a language into the desired form that humans can easily interpret. Fortunately, BI tools are able to accommodate more NLP.
If you want to take your venture to the next level, you can yourconsider these trends popular in the business intelligence market.Once you are determined that your business needs such a technology, implement BI tools to help your business meet its goals. Do not forget to explore with the social media promotions as it is very popular nowadays. Many people choose online systems for business, shopping and many more. If you are concentrating on social media then you might find a potential bot service as well. For Instance, if you are using LinkedIn and looking for a bot, you will surely find Meet Alfred and other quality bot services to manage your account with more convenience.
My Custom Spotify Code Playlist Keyring
I recently received a unique Spotify code Engraved Keychain for Birthday gift from my bestie. This was a big surprise for me as i never expected this to be my Birthday Gift. The Spotify code was Engraved on a Flat Stainless Steel rectangle keychain and had my favorite Song playing when i scanned it right away.
This was the gift that made my Day.
The Keychain came wrapped professionally in a plastic foil so it reached me in the best condition.
Now i take my favorite song with me everywhere i go with these scannable keychain, Get your friends or loved one's favorite song engraved and give it to them as a gift they would love. Its a unique gifting Idea to send them a Scannable Spotify Song Code Key ring / Key Chain.
Engraved4ever.com has got many options where they engrave the Spotify scannable song or playlist code.
They engrave it on Flat Keychains, Bar pendant Keychains, Bar pendant necklaces, Spotify code on Guitar picks, Spotify Code engraving on Bracelets.
So get your Custom Spotify Code Playlist Keyrings Personalized. For Best Spotify Song Code Keychain & Gift For Him & Her visit Engraved4ever.com
Tips For Buying Glasses: How To Choose The Most Suitable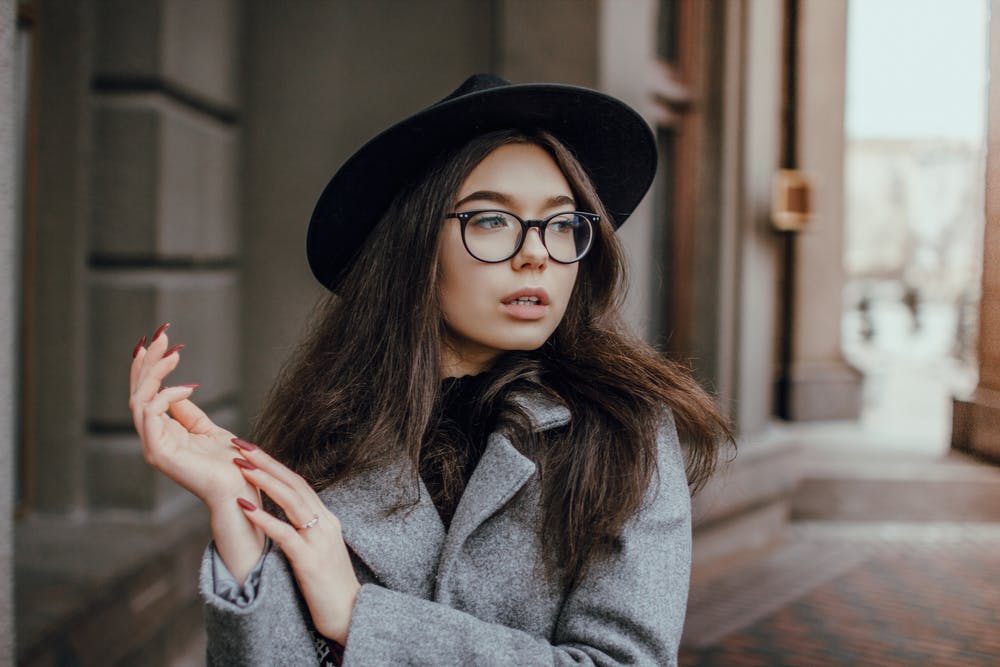 A carefully chosen new pair of eyeglasses will not only add to your appeal, but will reinforce and become part of your personality. It is obvious that prescription lenses must provide the person with optimal vision. Your optometrist can help you not only in choosing the frame that best suits you, but can also customize your prescription lenses according to your needs.
Sometimes there is no alternative but to buy a new pair of eyeglasses. And not just because your vision has changed, but because of the unstoppable pace of fashion or because you need a second pair for certain activities. It may also be that yours are outdated. However, as a result of the wide selection available today, buying a new frame and lenses is no longer an easy task. Today, good optometrists offer their clients an endless variety of different models and features. But anyone who knows what they are looking for will easily find the perfect pair of glasses.
Scope of use of new glasses
A very important criterion when buying new eyeglasses is the possibility of combining them. This criteria can vary greatly from one user to another. One of the first questions to ask yourself is: what do I need the glasses for or what do I mainly need them for? A person who works all day with the computer will need different glasses than someone who works mainly outdoors or performs sports activities. The more information the optometrist has (a good professional will always ask you a lot of questions), the easier the selection process will be. Compare your experience buying new glasses with buying a car. The optometrist will inform you and show you all the "characteristics" that may suit you better.
State-of-the-art technology
Another maxim when buying glasses: the more individualized the glasses, the better results will be obtained in terms of quality of vision, comfort characteristics and tolerance, for example in the case of multifocals. The concept is similar to that of a tailor-made suit, as opposed to purchasing a standard garment, which may fit well, but does not offer a guarantee. 
Choosing prescription lenses
Once you have found a good optometrist, it is normal to take a look around the store looking for some nice frames. But not all prescription lenses are suitable for all types of frames, so it is advisable to choose the lenses first. If you want to relax and improve your vision, it is obvious that prescription lenses represent the most important component of your new eyeglasses. Only proper prescription lenses can guarantee the improvement of your vision.
The mounts
With regard to frames, the optometrist usually selects some models that seem appropriate beforehand, since he knows your product offering and will also be the one to help you achieve your goal given the wide range of possibilities. Be sure to make your color, material and price preferences clear from the start. The most important thing is that the new glasses harmonize with the shape of your face and be Compatible with chosen prescription lenses.
The following generally applies: People with round faces should opt for angular frames, while people with angular faces are better suited to a round frame. Oval-faced people are lucky enough to be able to choose the shape they want. Optometrists often advise people with triangular or heart-shaped faces to opt for a slim, oval frame.
Another thing to consider when buying a frame is the material. It is obvious that the weight of the glasses plays an important role in the decision. A new frame should be comfortable from the moment you try it on. If you have any type of allergy, it is important that you ask about the composition of the frames.
Benefits Of Outsourcing Services In A Company
Outsourcing services has become a vital alternative for many companies for various reasons: it provides agility, professionalism, saves time, reduces costs, improves efficiency and increases productivity. And in addition, it fully adapts to the requirements set out in the General Data Protection Regulation (RGPD). But there is much more. And we want to share it with you in this post. Let's start!
What is the outsourcing of services?
Subcontracting of services or people with a specific management model, where periodic follow-up meetings, call, SLAs, etc. are defined. The services provided are, in general, user support, infrastructure maintenance, development, correction or evolution of applications, among others. It is a model with specific management tools with solutions for ticketing, reporting, etc., although these services may vary from one company to another.
Outsourcing solutions are designed with very diverse objectives, such as reducing IT costs and administration problems while complying with the GDPR. IT management encompasses:
Currently, companies are forced to invest in heterogeneous and proprietary tools instead of going towards 'as a Service' paradigms that offer differentiation by levels of attention, support and monitoring. The outsourcing of services can provide speed, high training, savings, administration and supervision.
More than 30% of SMEs do not have a backup solution, and of those who do, only 8% check the validity of the data contained, with 17% of the copies made failing. Some outsourced services are: backup of physical or virtual machines, physical backup to cloud and cloud to cloud, backup management of hybrid environments, etc.
Around 85% of SMEs have difficulty finding the budget to deploy a backup or Disaster Recovery solution for their data. Of those who decide to implement it, more than 80% find the solution complex or lacks functionality. Some DR services are: recovery of information in the event of data unavailability, or availability of data in the event of contingencies in the cloud or On Premise.
The Managed Services offered by companies may vary from company to company. There are very different technical solutions, it all depends on the needs of each company. For example: infrastructure control, IT environment security, storage expansion, implementation and replacement services, among others.
How to improve your IT infrastructure?
Operational and application continuity are responsible for providing customers with the operational and available IT infrastructure they need. Therefore, managed services companies must offer their clients the possibility of seeing their work, the service evolution reporting offer, etc. In this way, they will be able to appreciate the evolution. Keep in mind that the areas in charge of making decisions will be the Operations, Monitoring and Management Committees.
What are the current needs of your company? Have you thought about outsourcing part of your services? Managed services can be adapted to the current needs of your business, regardless of whether you want to outsource a part of IT or all of it. The ultimate goal is for your company to enjoy the highest possible quality.
10 benefits of outsourcing services in your company
Outsourcing solutions are designed for those clients who seek or need to outsource the management of part or their entire technological infrastructure. These services integrate everything organizations need to scale to another level. Next, we show you the advantages of carrying out this outsourcing:
Reduction of costs for computer support, optimization of processes, training and qualification of personnel, among others.
Immediate assistance and on-site or remote support.
Technical assistance to equipment, infrastructure and networks.
A single contract for all the devices and infrastructures of the company.
Focus efforts on the most important tasks and key activities of your business.
Leave minor activities in the hands of trusted providers specialized in the field.
Save time, thus improving the efficiency of the company.
Optimization of business processes, achieving the simplification of all procedures.
Increase all the growth potential of the company and take on new challenges.
Improve financial problems of liquidity and cash flow.
Many CEOs need support, advice and technological partners that allow them to take their ICT infrastructures to the level they need. The providers of this type of service are specialists in critical environments and can ensure high availability and operation, integrating the company's processes with technology.