Tips For Buying Glasses: How To Choose The Most Suitable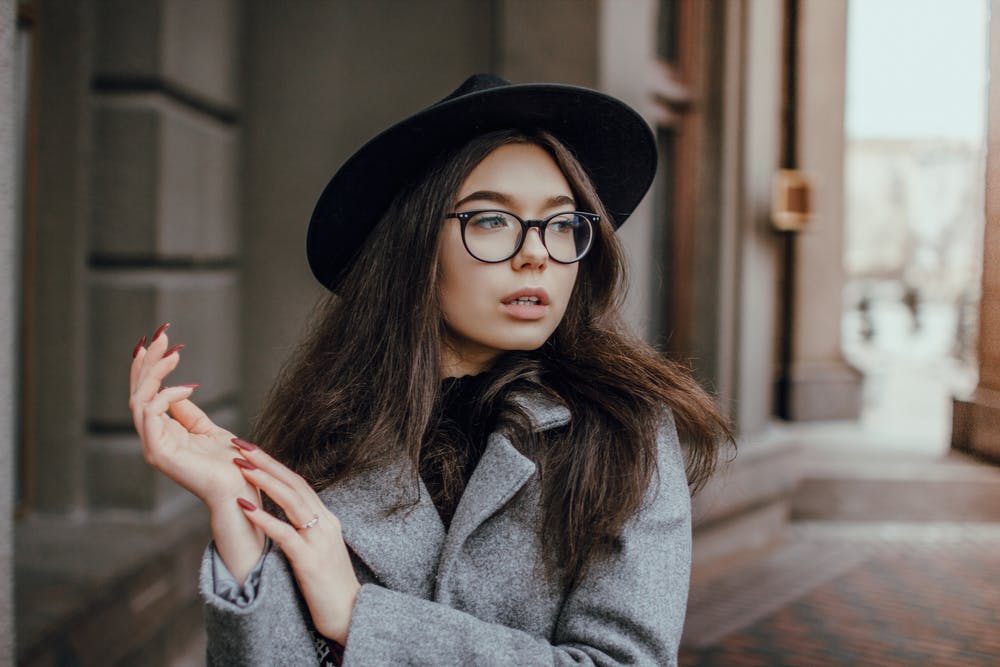 A carefully chosen new pair of eyeglasses will not only add to your appeal, but will reinforce and become part of your personality. It is obvious that prescription lenses must provide the person with optimal vision. Your optometrist can help you not only in choosing the frame that best suits you, but can also customize your prescription lenses according to your needs.
Sometimes there is no alternative but to buy a new pair of eyeglasses. And not just because your vision has changed, but because of the unstoppable pace of fashion or because you need a second pair for certain activities. It may also be that yours are outdated. However, as a result of the wide selection available today, buying a new frame and lenses is no longer an easy task. Today, good optometrists offer their clients an endless variety of different models and features. But anyone who knows what they are looking for will easily find the perfect pair of glasses.
Scope of use of new glasses
A very important criterion when buying new eyeglasses is the possibility of combining them. This criteria can vary greatly from one user to another. One of the first questions to ask yourself is: what do I need the glasses for or what do I mainly need them for? A person who works all day with the computer will need different glasses than someone who works mainly outdoors or performs sports activities. The more information the optometrist has (a good professional will always ask you a lot of questions), the easier the selection process will be. Compare your experience buying new glasses with buying a car. The optometrist will inform you and show you all the "characteristics" that may suit you better.
State-of-the-art technology
Another maxim when buying glasses: the more individualized the glasses, the better results will be obtained in terms of quality of vision, comfort characteristics and tolerance, for example in the case of multifocals. The concept is similar to that of a tailor-made suit, as opposed to purchasing a standard garment, which may fit well, but does not offer a guarantee. 
Choosing prescription lenses
Once you have found a good optometrist, it is normal to take a look around the store looking for some nice frames. But not all prescription lenses are suitable for all types of frames, so it is advisable to choose the lenses first. If you want to relax and improve your vision, it is obvious that prescription lenses represent the most important component of your new eyeglasses. Only proper prescription lenses can guarantee the improvement of your vision.
The mounts
With regard to frames, the optometrist usually selects some models that seem appropriate beforehand, since he knows your product offering and will also be the one to help you achieve your goal given the wide range of possibilities. Be sure to make your color, material and price preferences clear from the start. The most important thing is that the new glasses harmonize with the shape of your face and be Compatible with chosen prescription lenses.
The following generally applies: People with round faces should opt for angular frames, while people with angular faces are better suited to a round frame. Oval-faced people are lucky enough to be able to choose the shape they want. Optometrists often advise people with triangular or heart-shaped faces to opt for a slim, oval frame.
Another thing to consider when buying a frame is the material. It is obvious that the weight of the glasses plays an important role in the decision. A new frame should be comfortable from the moment you try it on. If you have any type of allergy, it is important that you ask about the composition of the frames.
How to Choose the Right Dedicated Server Plan
Choosing the right dedicated server malaysia plan is essential for businesses with large traffic volumes. This will help you to scale your website, and ensure that it is always up and running when it's needed most.
There are several factors you should consider before deciding on a dedicated server plan, including CPU, RAM, storage, and bandwidth. These will all affect the performance of your website and applications.
1. CPU
The CPU is one of the most important aspects of your dedicated server web hosting plan. It's the heart of the machine that runs all the applications and programs you use on a daily basis.
A CPU's primary job is to take instructions from a computer program and perform them quickly and accurately. This process breaks down into three key stages: fetch, decode and execute.
There are a number of things that affect CPU performance, namely the clock speed (also known as frequency). This isn't the only factor though, as multithreading technology helps processors run more tasks at once.
Another key feature of a CPU is its cache. This is a specialized type of memory that's built into the CPU and saves time by storing frequently-used information.
2. RAM
RAM, or Random Access Memory, is one of the key components of a dedicated server plan. It is used for many different functions, including storing data and running various applications on the server at the same time.
Basically, RAM is short-term memory that stores small bits of data, which can be retrieved quickly. Unlike long-term storage systems like hard drives, RAM doesn't lose data when power is shut off.
The right amount of RAM is important to your dedicated server plan, as it determines how well the server performs and how fast it responds. There are many factors to consider when determining how much RAM your server needs, such as your site's configuration, traffic levels and predicted future growth.
In general, the higher the expected traffic levels, the more RAM your server should have to handle it all. For example, if you anticipate having hundreds of visitors on a regular basis, it is best to rent a dedicated server with at least 16 or 32 GB of RAM.
3. Storage
The right storage for your dedicated server plan is a crucial part of your overall success. Whether you're building a website, hosting a database, or performing some form of backups or archiving, you need the capacity to store all your files and data. Fortunately, there are servers with plenty of available storage options to suit any need and budget.
The best way to choose the right storage is to consider your needs and what you hope to accomplish with your server. For example, if you're planning on running a large ecommerce store that will require a lot of memory and storage, you should go with a server with at least 16GB RAM and 1TB+ storage space.
After considering all the different factors, you should be able to choose a dedicated server plan that meets your needs and budget without breaking the bank. It may be a big decision, but a well-crafted one will pay off in the long run!
4. Bandwidth
Choosing the right bandwidth for your dedicated server plan is important because it impacts how well your site runs. It also determines how many people can access your content.
Bandwidth is the amount of data your network can transfer in a certain time period. This number can range from millions of bits per second (Bps) to billions of Bps, or megabits and gigabits.
Aside from bandwidth, latency and throughput are other metrics that affect the speed of your network connection. They are the times it takes for data to get from your server to a user's computer or mobile device.
For example, it may take an hour to load a website or it might take an hour to stream audio.
Conclusion
If you are a business owner, it is important to know how much bandwidth your employees use in order to make an estimate. Then, you can predict your bandwidth needs for growth throughout the year to ensure that you are adequately prepared for any unexpected demands.
The Best Place to Buy Playstation Store Card
Playstation Store Cards are a great way to buy games, movies, music, and more. Used Playstation Store Cards are a way to get free games, movies, music, and more, while you can also sell your used cards for cash or trade them in for new ones. Playstation Store Card trading is a huge business and one that allows you to trade with other gamers. This article will share some of the best and most trusted places to buy and sell Playstation Store Card online.
What is a Playstation Store Card?
What is a Playstation Store Card? A PlayStation Store Card is a prepaid card that can purchase downloadable content for the Sony PlayStation 3 and 4. These cards can be bought in various denominations, ranging from $10 to $250. They can be purchased at most retailers that sell PlayStation games and products.
How to use a Playstation Store Card
The Playstation Store is a great place to find great games and content. However, the Playstation Store is expensive. That's why it's wise to buy Playstation Store cards. With a Playstation Store card, you will get a lot more content for the same price. So, if you're looking to save some money and still get great games, then a Playstation Store card is the way to go.
The Best Places to Buy Playstation Store Cards
There are many places to buy Playstation Store cards, but not all of them are the best. The best place to buy a Playstation Store card is from the official website. This is because you'll get the most bang for your buck. You'll also be able to buy the card with a credit card, which can be very convenient. Another reason why the official site is the best place to buy a card because the site is well-organized and easy to navigate. You can buy the card without worrying about any hidden fees or tricks to save you money. Also, you'll be able to buy a card with a credit card.
Conclusion.
Playstation store card is a great way to spend your money on the Playstation Store. There are a lot of perks to using a Xbox Gift Card. You can buy a card for yourself or the entire family. They are also a great way to save money. You can save money by purchasing the card and then redeeming the card for a discount or reward. You can also earn rewards for watching a certain amount of videos, completing a survey, or referring others. It is important to remember that you can only spend the money you put on the card. If you don't have enough money on the card to buy a game, you will not be able to buy the game.
I Promise! Babe Lash Serum Will Be Your Next Big Obsession!
Babe Lash is a range of potent cosmetics that gives your customers' lashes, brows, and lips spectacular effects. The collection includes a lash serum, lash conditioner, brow serum, mascara, eyeliner, under-eye gel patches, and plumping lip jelly. These performance-based items, which are now offered on marlobeauty.com, are a great complement to your shop inventory. Babe Lash is a unique, patented composition that encourages the impression of longer, fuller lashes and brows for a stunning, carefree image. The Babe Lash Essential Serum is ideal for usage between eyelash extension procedures since it prolongs the life of eyelash extensions. There's no need to use a lot of heavy makeup when your lashes and brows seem longer and fuller.
With everyday use, the 2ml size will last 12 weeks. Use in conjunction with the rest of the Babe Lash line and the Enhancing Conditioner for optimal results. In a few weeks, your lashes will seem longer. With continuous nightly use, this lash-enhancing serum gives you longer-looking lashes by combining ultra-nourishing and performance-based components like biotin and amino acids. A correct quantity of product is delivered to your lash line by the very exact applicator, and strengthening chemicals aid your lash line and lash retention over time.
What Is the Babe Lash Eyelash Serum?
The Babe Lash Serum will give you thicker, healthier-looking lashes and brows. Babe Lash has a special formula that encourages the illusion of longer, thicker lashes and brows for a stunning, natural look, as per Babe Lash Reviews. The Babe Lash Serum helps to prolong the life of eyelash extensions, making it ideal for usage in between sessions. There's no need to apply layers of heavy makeup to make your lashes and brows seem longer and fuller, as per Babe Lash Serum reviews. With daily use, the 2ml amount will last 12 weeks. Use with the Babe Lash Serum and the rest of the Babe Lash line for optimal results, based on Babe Lash essential serum reviews.
Ingredients In Babe Lash Eyelash Growth Serum
What is so unique about Babe Lash serum? Prostaglandins, a potent component in several prescription eyelash growth serums as well as glaucoma therapies, are included in Babe Lash. Although it is claimed that this chemical would improve eyelash development and thickness, there may be adverse effects to be aware of. It is a synthetic version of a molecule that your body naturally generates. Hyaluronate, which is well-recognized for moisturizing, conditioning, and protecting eyelashes, is also included in the composition. Other components include natural botanical extracts that help thicken sparse lashes and encourage the formation of new hair follicles, such as ginseng root extract, chamomilla Recutita flower extract, and Vitis vinifera seed extract.
Water and glycerin are also components of Babe Lash. It is claimed that using a blend of natural components and potent chemicals would increase eyelash growth, strength, and tenderness while lowering the risk of breakage and lash shedding. Babe Lash has been evaluated and approved by dermatologists, does not contain parabens, and is risk-free for use with lash extensions and by those who use contact lenses.
Benefits Of Babe Lash Serum
Your eyelashes are subjected to environmental stresses on a daily basis, including lash curlers, extensions, improper makeup removal methods, etc. Panthenol and biotin, two potent performance-based components that feed your natural lashes and assist in lessening the appearance of damage from those environmental elements, are abundant in The Essential Serum. In addition, since it is oil-free, it may be used without risk with eyelash extensions, and it is said to help make lash extensions last for a longer period of time.
This lash serum is produced without the use of hormones, carcinogens, or other potentially dangerous substances. It is developed to stop hair loss, promote regeneration, and is completely safe for the eyes. It may be used on lash extensions and aids in the strengthening and healing of lashes using a waterless mix that makes active components more effective and yields speedier results. It may be used as a foundation beneath your mascara and is also secure for contact lens users.
Is Babe Lash Serum Effective?
People often have a lot of questions about goods that change their physique. Because these are superficial cosmetic alterations, we have no qualms about using goods that modify the way we look, which is exactly what cosmetics do. We tend to be quite dubious of goods that claim to modify how our bodies behave since makeup only conceals us without really changing our bodies in any manner. As truthful as we can be, although the research supports the ability of Babe Lash's key component's ability to promote the growth of longer, fuller lashes in many users, it doesn't seem effective in all cases.
This is the ideal choice if you don't want to spend a lot of money on a serum since it is packed with chemicals that will extend, strengthen, and mend in only 30 days. This is a splurge that pays off, as seen by the hundreds of favorable reviews from customers who claim it instantly lengthened, thickened, and filled up their lashes. 60 people took part in a 12-week experiment, and the results showed that lash length rose by 34%, lash thickness climbed by 40%, and eyebrow thickness increased by an astounding 55%.
Guidelines For Use
Use the product once per day. For best results, use it every night. Before applying, ensure the skin and eyelashes/brows are clean and dry. Take the application wand out of the tube, then wipe off any extra product. Apply serum with a single dip of the wand to the brows or skin above the upper lash line. Give each eye one stroke. Till the serum has dried, refrain from touching your eyes. After two weeks of using it 1-2 times per week, progressively increase the amount until you use it once daily.
Side Effects Of Babe Lash
There is a chance of negative effects with every eyelash growth serum. Babe Lash growth serum is believed to have few side effects. Red and irritated eyes, heightened sensitivity, annoyance around the eye region, and inflamed eyes are a few adverse effects to be aware of. A darkening of the iris or the skin surrounding the eyes, as well as redness and inflammation of the eyelids, may be among the most significant adverse effects that can occur.
If you experience any negative effects, discontinue taking the product right away. You may not want to use Babe Lash if you have allergies or severely sensitive eyes. However, adverse effects are temporary and go away as you stop using the product. Use with caution since the mix of chemicals isn't exactly gentle; minor side effects, such as mild irritability, may subside after a week or two.
Has A Dermatologist Examined It?
The manufacturer claims that dermatologists have evaluated it, and the product's ingredients are safe for cosmetic use.
How Long Does It Take For Babe Lash Serum To Work Best?
Babe Lash advises waiting at least 12 weeks to evaluate your outcomes, even though individual results with Babe Lash Serum may vary (some individuals get effects in as short as 3 to 4 weeks). And keep in mind that for the product to work, your customers must use it regularly and wait for results. Once your customers get the desired appearance, they may stop using Babe Lash every day and only do it a few times each week. Consequently, their second Babe Lash bottle will last a little bit longer than their first one!
Why Is This Serum Necessary?
Babe Lash serum is made with opulent components that are intended to lengthen and strengthen lashes in only a few weeks. It was developed to assist women to stop the indications of aging, such as eyelash loss and breakage as well as thinning lashes. The company's collection of simple-to-use, safe, and effective solutions guarantees impressive results. Beauty wholesalers and beauty supply shops are where one may get Babe Lash.
Babe Lash Serum Reviews
Babe Lash Eyelash Serum has received mostly stellar reviews. Customers report that they are regularly questioned about their use of fake eyelashes. After four weeks of constant usage, the majority of consumers see favorable, noticeable improvements, and several women claim the product lasts longer than they anticipated, making the price tag well worth it. Some users have reported increased lash volume, dramatic length, and thick, lustrous lashes, to name a few outcomes. Other reviews praise the product's lovely gold packaging and the prolonged use's ability to produce eyelashes that are both healthy-looking and softer. Some users like not needing to use as much mascara or don artificial lashes or eyelash extensions. Although a few reviewers have mentioned itchiness or other adverse effects, these are few and far between. Customers like using Babe Lash and the brand's other products to get longer and fuller lashes. Many ladies mention how simple the product is to apply and how often they get comments on their long lashes.
After four weeks of constant usage, the majority of users report beneficial outcomes. Many users claim that an increase in volume, length, thickness and gloss makes them seem to be wearing fake eyelashes. People claim that their eyelashes seem healthier. Many claim they don't need to use lash extensions or artificial lashes or apply as much mascara. The product comes in lovely packaging and is simple to use. The ladies who use the product report that their long, lustrous lashes have drawn numerous praises. There you have it, then! Although we are huge fans of Babe Lash and have heard positive things about it from others, there are a few things to consider.
We are here to produce the top brands reviews.