SIGNS & DISPLAY FOR ALL PURPOSES
It does not matter if you have a banner stand outside your business or a digital menu card, you get great visibility if you own a restaurant. In addition, we offer displays suitable if you are hosting a stand at a trade show or a showroom, which will make it easier for participants to spot you and where you can have your business cards and brochures readily available.
Information stands are great for your company's reception or lounge area so that guests and customers can quickly find out, for example, where a meeting or conference is taking place. The display is very user-friendly and changes can be made very easily. There are displays made out of acrylic, menu cabinets, glass cases, tablet holders, sales baskets, and more.
Displays give your message the attention it needs to penetrate and create eye-catchers. Moreover, skiltex.dk offers delivery to the whole country and offers daily delivery, so visit our website and find the display that is just right for you and your business. Due to their excellent quality, our displays are a permanent solution that is suitable for long-term campaigns or sales promotions. With us, as Scandinavia's number one sign and display specialist, you will not only get great products and design, but also great advice, so you will be sure to get what you need.
There are many uses for info displays
A large selection of information displays is available from us, in a range of materials and prices. In addition, they are available in a variety of formats – from A4 to A3, from A2 to A1 and in 50×70 cm sizes. They are also available in 70×100 cm sizes. The possibilities are endless. Information stands are mounted with a 25 mm. Click frame, which allows them to be switched from wide to high format in a few seconds.
Tablet and iPad info stand
There are many different tablet and iPad stands available. The feet are made of steel and they are suitable for tablets and iPads up to 7″ and 11″. You can use them in both high and wide formats and anywhere in your home. Using the stand for example, you could display the message at a company or hotel reception, in a conference room, at a trade fair or even in a waiting room and showroom. The home button is covered so anyone can change the message. A higher level of simplicity, elegance, and function is a really good communicator. This stand allows you to secure your iPad or tablet with a key once it is mounted. It is easy to route the charging and synchronizing cable through the stand and down to the footplate. There are separate cables available for both.
Outdoor display products
If necessary, skiltex.dk also has free-standing information racks that can be used outside, for example with menu cards. You can fit two A4 posters or a menu card behind a clear polycarbonate front panel. With this backplate, you can use magnets or markers to write on the magnetic whiteboard. Rain and snow are not a problem since posters and menus are always well protected. There is of course the option to lock the frame so that no one will change your message unintentionally – and the stand, which is powder coated in black, is designed in a minimalist and stylish manner.
A light-up info stand
In order to attract more attention, you can choose a free-standing info stand with LED lights – it is ideal for both indoor and outdoor use and fits well in a lobby, restaurant, or even in a store. In addition to providing great protection for posters or menu cards, the front panel is made of clear polycarbonate that is lockable, and the LED light enhances visibility. Black powder coat protects the stand, and the frame can hold either one A3 or two A4 sheets. For those who want to avoid cables, you can buy a lithium-ion battery as an accessory, making the stand wireless. You can also mount the frame on the wall if that works better for your business.
Menu Cabinets- For outdoor use as well as indoors
You can view the menu and prices outside of the restaurant with a wide range of menu cabinets – both with and without LED lights. You get to highlight your restaurant in a professional and elegant manner, and your customers get to get familiar with it in advance. Messages, menu cards, opening hours, and more can be integrated using magnets into a cabinet with a logo panel at the top, and they can be easily changed anytime using magnets.
Double-sided poster stands
Skiltex.dk offers an extensive collection of double-sided poster stands. Featuring a heavy foot, these aluminum poster stands prevent the stand from tipping over.
Your poster can be displayed both sides with a click frame – and you can add more frames or shelves if you need them. So, as the need changes, you have the option of rebuilding or expanding the stand. Two A4 posters or one A3 poster can be displayed on each side of our poster stands. Therefore, you can present your message in the most flexible way possible. It is also possible to choose a poster stand with a space to hang a banner of 50 x 180 cm. This product includes four brochure stands – highlighting your message clearly and allowing you to elaborate on it in various brochures, which is suitable for the fitness or travel industries, for example.
Effective advertising method
Using our floorWindo mats on floors and carpets is a super cool and highly effective advertising solution. Since posters can be easily replaced and the mat can be reused over and over again, it's a better and much more versatile alternative to floor stickers.
You can order from Skiltex today. We are the right retailer for providing information stands and brochure holders for professional presentations. You will definitely be satisfied with your purchase from us since we have something for everyone. Browse our selection on page or visit our Glostrup pick-up warehouse / store to pick up. Today, you can order your products from the site and have them delivered quickly.
Where to Exchange SAND to MATIC: 5 Best Platforms to Use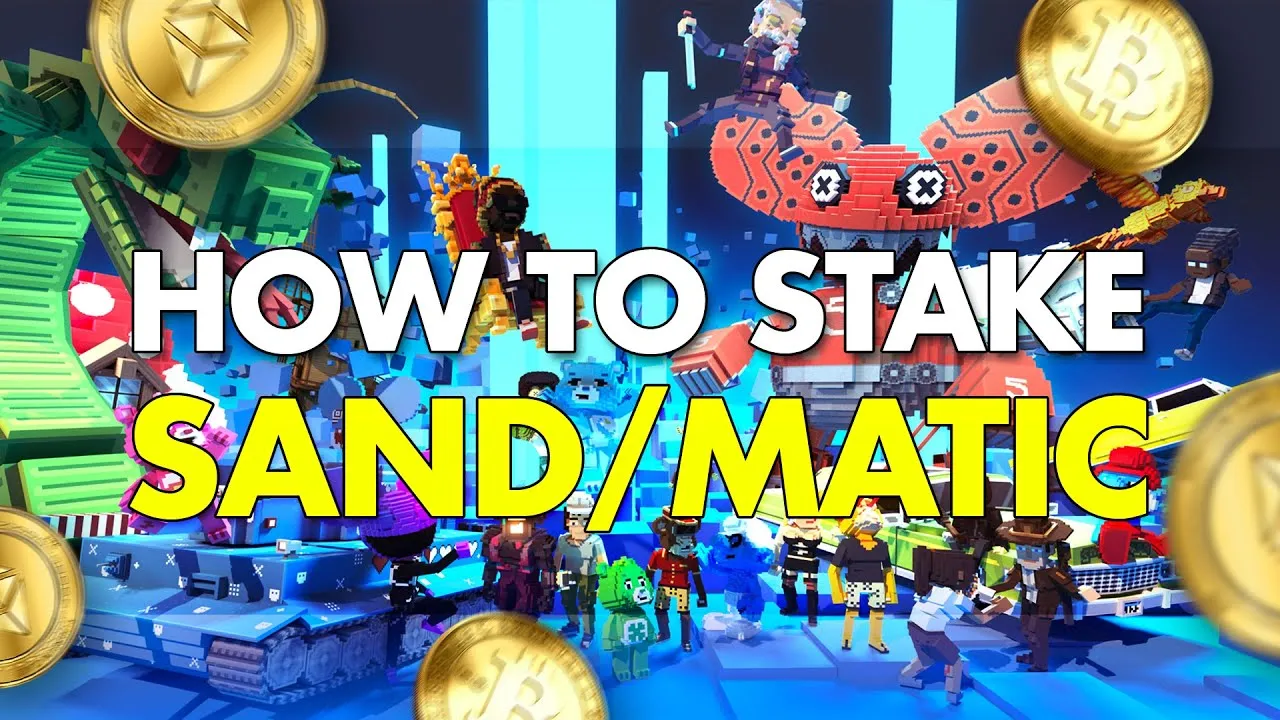 Cryptocurrency and blockchain are no longer considered unfamiliar and scary. The number of people investing in cryptocurrency is growing, blockchains are developing, and McDonald's even plans to open a restaurant in the metaverse. On the other hand, the cryptocurrency market is still unpredictable, and no expert can guarantee 100% accuracy of its predictions. However, there are some important trends that we will experience in the crypto world this year:
Blockchain gaming and NFTs are going to become more popular. Players have the motivation to participate in these games because they offer opportunities to earn money and reward their creativity. The Sandbox is an excellent representative of such projects. 

Solutions that are designed to reduce the shortcomings of blockchain scaling will also develop fast. For example, the Polygon network tries to solve the issue of Ethereum's high transaction fees. 
In 2022, we will have many opportunities in the field of cryptocurrency investing, so you should pay attention to the choice of exchange platforms. But how do you choose the best crypto exchange?
The most important criteria for a platform are its security measures and functionality. Today we will talk about the popular exchange platforms and the possibility of swapping SAND vs MATIC. 
Is Cryptopair SAND to MATIC Worth Your Consideration? 
The Sandbox is an Ethereum-based gaming platform. Users can create their avatars to access different environments in the crypto-driven metaverse. It's based on the «play-to-earn» principle. SAND is the native token of The Sandbox. 
It is currently the leader in the virtual reality gaming industry. The platform has already attracted partners like Atari, Adidas, and Snoop Dogg to get an edge over its rivals. This will have a positive effect on SAND's value. 
MATIC is a service token on Polygon. This project develops the idea of creating a world in which various blockchains can be easily connected. MATIC can be used to pay fees, for staking, and voting on the platform.  
Polygon's goal is to ensure interconnected blockchain networks. If they succeed, the popularity of the service will grow.
Yes, any cryptocurrency is volatile and it is hard to predict all the changes in the blockchain future, but these two coins are definitely worthy of your attention.
Top 5 Exchanges With Best Options for Trading SAND to MATIC
If you're looking for a place to exchange SAND vs MATIC, our review of the five popular swapping platforms will come in handy.
Crypto.com
Crypto.com is a cryptocurrency exchange focused on security. It has a high level of protection from crypto fraud and cyberattacks. Crypto.com offers over 250 coins and competitive trading fees. Moreover, the company issues a VISA card you can use for fiat and crypto. However, there are a lot of reviews about its poor customer support. 
Binance
This is the largest cryptocurrency exchange in the world by trading volume. According to user reviews, the platform works quickly and almost without technical problems. Binance supports more than 600 cryptocurrencies and uses artificial intelligence in its risk management system. However, the platform's interface can be confusing for new users because of a wide range of trading options.
Godex
Godex is a decentralized cryptocurrency exchange with a convenient interface. It allows users to swap between cryptos without creating an account. Privacy is one of the key priorities of the platform. Godex offers over 300 different coins: both prominent crypto pairs like BTC to ETH and the less know SAND to MATIC. Note that it is a crypto-to-crypto only swapping platform, so you cannot use fiat to trade. 
Uphold
Users can purchase, trade, and sell more than 130 cryptos on Uphold. The platform's unique feature is "Anything-to-Anything" trading experience. Users can trade directly between asset classes with embedded payments. The exchange also offers a cashback debit card for users. But the service doesn't provide advanced trading features for professional traders, which can be found on rival platforms. 
KuCoin
KuCoin is a cryptocurrency exchange that supports more than 600 coins. Here you can find undiscovered coins with good prospects. The platform is used by 25% of all crypto holders in the world, which ensured great liquidity. However, note that it is not licensed in the US and offers limited payment options.
Key Takeaways
Cryptocurrency investment is an exciting adventure where everything could change in a moment. Some experts predict that in 2022 the market will cool down, so only the strongest cryptos become long-term players. SAND and MATIC have good ideas standing behind their development, so both of them can make a good investment.
Why Small Businesses Should Consider Enterprise Transcription Solutions
Every business has different needs when it comes to transcription services, which is why there is no one-size-fits-all solution. However, enterprise transcribing solutions are becoming increasingly popular among small businesses due to the many benefits they offer. In this article, we'll discuss why small businesses should consider enterprise transcribing solutions and some of the top features to look for.
What is transcription?
Video and audio transcription refer to the procedure of converting video or audio recordings into written text. It differs from translation since translation refers to the conversion of recorded or written information from one language to another. Worthy (2021), an expert from Forbes Business Council highlights the importance of translation services for businesses in a Forbes 2021. Transcriptions can be used for a variety of purposes, including creating subtitles for videos, creating transcripts of audio recordings (such as interviews), or creating notes from meetings.
There are a number of different transcribing solutions available, but enterprise transcribing solutions are designed specifically for businesses. These solutions offer a number of advantages over other transcribing solutions, including:
– Enterprise transcribing solutions are more accurate than other transcribing solutions. This is because they use advanced speech recognition technology that is specifically designed for business use.
– Enterprise transcribing solutions are faster than other transcribing solutions. This is because they can be used to transcribe multiple audio or video recordings at the same time.
– Enterprise transcribing solutions are easier to use than other transcribing solutions. This is because they come with a variety of features that make it easy to transcribe audio or video recordings, such as automatic timestamps and speaker identification.
If you're running a small business, enterprise transcribing solutions can be a valuable addition to your workflow. These solutions can help you save time and ensure that your transcriptions are accurate and easy to read.
What are the benefits of enterprise transcribing solutions for small businesses?
There are several benefits of enterprise transcribing solutions for small businesses. First, enterprise transcribing solutions can help improve the efficiency and accuracy of your business' transcribing needs. With an enterprise solution in place, you can be sure that all of your business' transcribed documents are accurate and up to date. This can save you time and money in the long run, as you won't need to waste time and resources fixing errors in your transcriptions.
Another benefit of enterprise transcription solutions is that they can help improve your customer service. With accurately transcribed customer service recordings, you can provide your customers with better service by quickly and easily resolving their issues. This can lead to happier customers and repeat business.
Finally, enterprise transcribing solutions can help save you money on transcribing costs. By automating your transcribing process, you can eliminate the need to hire expensive transcribers or outsource your transcribing needs. This can lead to significant cost savings for your small business.
How can small businesses find the right enterprise transcribing solution?
There are many enterprise transcribing solutions available on the market, and it can be difficult for small businesses to find the right one. However, there are a few things that businesses should keep in mind when looking for a transcription service provider.
First, businesses should make sure that the transcribing solution is compatible with their existing systems and infrastructure. This will ensure that the transition to the new system is smooth and seamless.
Second, businesses should consider the features and functionality that they need from a transcribing solution. Some solutions offer more features than others, so it's important to choose a solution that offers the right mix of features for your business.
Third, businesses should consider the price of the transcribing services. Some solutions are more expensive than others, but it's important to find a solution that fits within your budget.
Finally, businesses should read reviews of enterprise transcribing solutions before making a final decision. This will help you get a better idea of which solutions are the best fit for your business.
Conclusion
As a small business owner, you are always looking for ways to improve efficiency and cut costs. One way to do this is to invest in enterprise transcribing solutions. Enterprise transcribing solutions can help you save time and money by automating the transcribing process. In addition, enterprise transcribing solutions can help you improve your customer service by providing accurate and timely transcriptions of customer calls. If you are looking for ways to improve your small business, consider investing in enterprise transcribing solutions.
If you are considering investing in enterprise transcribing solutions or seeking enterprise transcription services, contact a reputable provider to learn more about your options.
Top Ways to Build Trust & Safety in Your Company
As an employee, you need to trust your company to do your job well and that they have a plan for you as they hire you. Trust is essential in any organization but can often be challenging to achieve and maintain. If you work with others, building trust becomes even more critical. You need to make sure everyone thinks positively about the company and their roles within it. If you don't see this happening, there are many things you can do to help improve the situation. This blog will provide practical tips to help you establish trust and safety in your company.
Use trust and safety software.
Trust and safety software is a great way to tackle trust and safety initiatives within your company. Having tools and resources to guide you can make implementing trust and safety much more manageable than figuring it out on your own. There are many different trust and safety software solutions available. Finding the one that best *Your organization's needs are essential. Trust and safety software can help you create a clear strategy for building trust and safety.
Build a Culture of Transparency
Transparency builds trust. Transparency shows your employees that you trust them. It shows that you respect them and their time. You need to be transparent if you want employees to take ownership of their tasks and feel invested in the company. Don't hide things from your team that you think they don't need to know. Transparency builds a culture of trust and helps everyone to feel valued. You can do this in several ways.
Some of the most effective are blogging weekly, holding regular meetings, and setting up regular team meetings. While it can be helpful to have an open-door policy, it's also important to remember that people have different levels of trust within organizations. Some employees may feel more comfortable hearing certain things discussed in person or over the phone. Others might feel more comfortable blurring that boundary by posting certain things online.
Don't micromanage
Some managers feel obliged to control every aspect of their team members' work. They might try to "oversee" even small tasks, ensuring that nothing is missed or done incorrectly. As a result, they end up micromanaging their employees, causing a lack of trust. If you see signs of this happening, be careful. Be understanding. Be yourself. You don't have to be the best manager in the world, but you must be a good manager. If you are micromanaging aspects of your employees' work that you're not supposed to, it shows that you don't trust them to do their jobs well. Effective trust and safety require managers to avoid micromanaging businesses.
Communicate frequently
Communication is essential in maintaining any relationship. It shows your employees that you trust them to get their jobs done. It shows them that you care about them and their work. It also provides you with feedback, which can be extremely helpful in improving your team's skills and working conditions. If there isn't enough communication in your company, try setting up regular office hours where you and your team members get together to talk about your company and your work.
Communication is also beneficial when resolving any problems in your company. When issues need to be resolved, the team members who experienced them will be able to share their experiences and help others prevent similar problems from occurring.
Show you care by celebrating success.
Celebrating your employees' successes will show them that you care about them. You'll also show them that you trust them. There are many ways to celebrate employees' success. You can have a happy hour every so often, give out awards for specific achievements, or take the time to acknowledge that employees are doing a good job. Successful celebrations allow team members to share their achievements and feel as if they're part of something bigger than just their own company. They'll also feel you trust them because you're showing that you trust them by acknowledging their work. Celebrating also encourages team members to continue doing good work.
Hold regular meetings
Holding regular meetings can help to maintain communication and also boost team morale. It can also help set expectations and ensure everyone is on the same page. If you feel communication is dropping off in your company, try having a "time-out" where everyone gets together and discusses what they're noticing and what they think needs to be done. This can help to bridge any gaps and also boost morale. You can also have a trust and safety department in your company to manage related issues.
Conclusion
Trust is hard to build and easy to lose. We must constantly look for ways to build trust in our employee relationships. It can be done through transparency, being a good manager, and holding regular meetings. These are all ways that you can build trust in your employees. It would be best to keep these principles in mind so you don't lose trust in your company. There are also other ways that you can build trust in your company. These include blogging, holding office hours, and celebrating your employees' success. These can help build trust in your company and keep everyone safe.