Top 10 Websites to Download Free Ebooks
Almost everyone today has already embraced digital books, whether to enjoy them on tablets, smartphones, or even specific eReaders. Not only is this a more convenient way to read your favorite books, but it can also be a much more economical way to enjoy a variety of classic and recent works.
Not only is this format cheaper, it is also quite easy to find free ebooks on the Internet, especially those that are already in the public domain and should be offered to readers for free. If you'd like to learn more about where to find free books, check out our list below!
Undoubtedly, Open Library is one of the best options for those looking for free books to download as it has over 1 million ebooks in its virtual library. All of these books are in the public domain, so you can certainly find many classic works there.
The great thing is that you can download these ebooks in many popular formats to read on your eReader or mobile device. If you want, you can also view all books online without having to download. You can access the site via this link.
Project Gutenberg
Project Gutenberg, on the other hand, is probably the most famous and popular site among those offering free ebooks today. Interestingly, the site has about 50,000 different titles, an extremely low number compared to the Open Library.
Most of these books are also in the public domain and belong to the most diverse literary genres, which guarantees a wide variety of users. You can download your books in various formats by going to the site at this link.
Smashwords
If you are interested in meeting new authors and works, Smashwords can be a really perfect site. It focuses entirely on independent writers looking for ways to publish their books on the platform.
Of course, you can find thousands of free ebooks there, regardless of your favorite genre. On the plus side, the site is very easy to use and you can still count on a very efficient search engine to find your favorite books. Click here to view the site.
Loyal books
In addition to offering hundreds of free ebooks, Loyal Books also stands out for having several audiobooks in its virtual library. Conventional books can be downloaded in popular formats (eg Epub or mobi) and audiobooks are available in MP3.
The site has several classics from famous authors, most of which are also in the public domain. The great thing is that you can find different books in different languages, which is a good advantage over the other sites on our list. Click here to open Loyal Books.
Bookbub
What sets Bookbub apart from the other sites listed here is that in addition to offering various free ebooks, it also provides personalized recommendations based on the interests of its users. This is mainly possible through searches on the site and the history of books downloaded there.
In addition to finding hundreds of public domain titles, you may also come across recent and popular book promotions. There is an excellent range of literary genres, and you can download ebooks in many popular formats. Click here to visit the site.
MobileRead Forums
If you are new to the world of ebooks and eReaders, it might be a good idea to start with the MobileRead forum site. There you will find a wealth of information on anything you can think of about digital books and have a very active forum to ask questions or talk to others interested in the topic.
Of course, you will also find hundreds of free books on the site, which can be downloaded in formats such as epub, mobi, txt and PDF, for example. You can access MobileRead forums through this link.
Wikibooks
As the name implies, Wikibooks serves exactly like a true Wikipedia of digital books. It's actually a huge collection of books that can be edited by anyone to generate a good amount of shared content.
For now, you can find nearly 3,000 different ebooks in the site's library, which makes a lot of sense given the way these books have been added. You can read more about Wikibooks via this link!
ManyBooks
Another great alternative for those looking for a site with an extensive collection of free ebooks is ManyBooks, which currently has more than 33,000 digital books in its virtual library. The site is very easy to use and is very user-friendly for all types of users.
A very good point is that you can search your books by literary genres, authors, different languages, titles, etc. Virtually all ebooks are in the public domain and can be downloaded in epub, mobi or PDF. You can access the site via this link.
Feedbooks
While a platform for independent authors to publish and sell their books, Feedbooks is also a great alternative for those looking for free ebooks. Not only does the site have many public domain titles, but also many recent books at great prices or completely free.
There is a good variety of genres available to users who can download digital books in epub, PDF and mobi formats. You can check out these benefits by going to this link!
Book bean
Finally, we have the Bookbook, which is quite different from the other sites we present in this list. Rather than just offering novels or short stories, this site has a significant number of science books, especially useful for students.
You can find hundreds of free digital books, which can only be downloaded in PDF. You can use the service for free, but you can opt for a premium plan to remove ads and access even more works. You can access the site via this link.
Also Read : Benefits of using YouTube MP3 Converter
Download your ebooks for free?
Were you able to use our list to find and download some ebooks for free? Don't forget to leave your comment and tell us which of these sites you liked the most!
Simple Steps to Taking a Better Selfies Today
it is a fact, our era is centered on  the image . Thanks to new technologies and social networks, we are at a time when self-promotion and staging of ourselves are the order of the day, as well as the digital preservation of memories and moments of life.
According to  Le Figaro, more than a thousand selfies are taken every second in the world! A figure that makes us think about the importance of this new practice .
Currently, we take photos of all situations in life, although some better than others. We take ten, twenty, thirty selfies, we are hardly ever satisfied with the image we take. But precisely what does a good selfie look like? And how can they be done?
How to take the best selfie
The first aspect to take into account when taking a selfie is knowing yourself, knowing your characteristics, learning to know  what perspective to adopt to get the most out of yourself.
A selfie , beyond being a narcissistic promotion, is also a little  learning  about oneself, to better understand your body, your face and your expressions. An exercise that, although it does not seem difficult, is actually like a tightrope performance, in which one should not fall, and is in connection with  the esteem that one has of oneself.
Of course, it is not a must, but knowing yourself greatly facilitates the task of taking good selfies . Some questions you can ask yourself are:
How do I position my chin to look more athletic?
What kind of light suits me?
Should I squint to look mysterious?
What's the difference between my old selfie and this one?
Is the place where I am suitable to take the photo?
How can I look natural?
The selfie involves asking these types of questions, and it is not always easy to meet our own expectations . Because it is not only about putting ourselves on the scene, but about showing that  we know how to do it , that we have developed a certain confidence in ourselves, and that showing ourselves   in the eyes of the world (and our own eyes) is not a problem.
Let's admit it, the selfie usually has social media as its final destination  . Therefore, it is essential to know yourself to photograph good moments and take beautiful images, since the idea is usually to show your best day , your best profile, your best light.
With or without a tripod, with or without a self-timer, this type of self-portrait is not only the symbol of an era,  but also of  introspection  on certain levels. Thinking that you are a model while taking photos is a bit therapeutic, right?
As we have seen, all these questions are important when it comes to taking a selfie , but  the material  also influences the  success  and  quality  of this type of photo.
Best Tools for taking the selfies
The  material , be it a professional camera or a mobile phone, is  decisive  in terms of the quality and  the final result  of the selfie . In addition, it indicates the interest and importance that we give to the photo that we are going to take, to that moment that we are about to immortalize.
It seems obvious that a photo of you on vacation by the sea will be more effective and more beautiful taken with a professional camera than with a mobile full of sand. But not everyone has the opportunity or the luck to own quality material , and  everything is possible for those who put a little intention and love into it!
However, the idea is not to buy a SLR camera for the sole reason that it will make more beautiful or better photos, but rather that you have to work on the result to the maximum . Think of taking a good perspective, a good background, an automatic focus on your mobile, and the photo will already be more beautiful and  more pleasant  than a half blurred photo.
And, why don't you help yourself  with  accessories ? The selfie stick , for example, is a tool that can help you adopt a better posture, which leaves more room for natural expressions by eliminating the hassle  of reaching out  .
In addition, we could also mention the filters and editing programs / assembly, if your camera is poor,  have the  objective to  improve  your photos, revive colors or increase the brightness of a photo. Everything you need to get better photos!
Therefore, thinking about the material, analyzing how it can help you and knowing these tools are essential criteria  for taking good selfies . Let's not forget that this is almost a  photographic technique in itself, which might require a private teacher!
On the other hand, although with a compact camera you can probably outdo yourself, keep in mind that with a mobile we can take good quality snapshots .  This is corroborated, for example, by the existence of photographic lenses for mobiles. Therefore, it is possible to give a  fisheye or portrait effect to your selfie , and thus give your photo a better effect and an  optimal finish  .
In summary, among the most relevant and useful accessories to make a good selfie , we find:
The famous selfie stick .
Filters and editing / montage programs.
Photographic lenses for mobiles.
Small pieces to place behind the mobile to keep it more stable with your fingers.
A small cloth to clean the lens.
Various applications to apply different effects on the face.
And many more!
As you can see, with some tricks, it  helps and if you do everything possible to have them all with you, it is possible to make a quality selfie with material that  is not so difficult to find as well as accessible.
Selfie tip: think about the purpose of the photo
The material is, therefore, very important, and  the image we have of ourselves as  well. However, without knowing why you took the photo, for what purpose you decided to take that selfie , things get a little more complicated.
So taking a selfie implies, of course,  a goal. This same objective may be different depending on the person:
Post it on social media.
Send it to a friend or family.
Keep it for yourself as a souvenir.
Change your profile photo on Facebook.
Print it to remember life moments in a concrete way.
See if you are well groomed or made up (yes, yes!).
And many other reasons!
As you can see, the selfie is more than just an image ; it is a  life tool  , sometimes even an ally, when it comes to  promoting yourself  to others, but also to yourself.
It is also important to opt for  natural light and make a perfect focus, to take beautiful photos, where the sharpness , even with the mobile, would almost be confused with the work of a professional photographer.
Taking photos of oneself implies an irreproachable framing , knowing how to  capture the moment , a perfect source of light, a photographic equipment that avoids picking up a reflex camera with an outstretched arm … In short, everything that indicates that we know how to  use our resources as you would an influencer .
Do you want to use your selfie on social networks and publish it, for example, on your Instagram account ? Do not hesitate to use the  filters  of the application or those that exist in an attached way. Also remember to accompany it with a nice, funny and witty caption, to make it even more fun.  It's the most common use we make of selfies , so make it fun!
But how? In reality, many selfies are not successful for the simple reason that the face does not transmit, the face is off-center , not tilted enough to make it look good. Take a  lively and fun stance  , and you'll win over your audience.
The same happens with the gestures, the attitude, the  intention  that is given to the photo. A photo taken  with a smile is more attractive than one where the protagonist makes faces. A serious face is instinctively more unpleasant than a happy, smiling face.
The Perfect Selfie: Influencer Tips
In these lines we have learned that there are three basic aspects that we have to know to get a good selfie : know yourself, have the right material and know how to use it, and think about the purpose of the photo. Here is a list of tips to improve, and get a selfie of 10/10!
The lighting
Lighting is a key aspect of photography. For all types of photos, lighting is an aspect that the person taking the photo always takes into account. Who hasn't screwed up a photo with a beautiful background because it was backlit ? Sometimes an annoying shadow slips into the photo. Others, half of the face is very light and the other too dark. Not to mention the hideous red eyes .
In short, we may have already gotten up with the best face, have the top camera on the market and a location of heart attack that if we do not have adequate lighting, the photo will be a real failure.
The natural light is usually a good ally. Sunlight favors our expression and gives an incomparable warmth to our photos. When taking a selfie , take a few minutes to analyze how natural light reflects off your face.
In the first place, the optimal thing is that the sun hits you head-on. Position your face so that the light is focused on your eyes. For this you also have to find the balance between lighting and angle . Do not bend over excessively so that light hits your eyes if this is why you are going to form a double chin.
Although after taking a  selfie you edit the lighting , the cameras already regulate the light at the moment you take the photo, try to play with this function! Touch your finger on the screen to indicate the point on the face where you want the light to focus, increase or decrease the light. Also, if your camera or mobile has portrait mode  or beauty mode,  do not hesitate to take advantage of it. There are a thousand different ways to get a good selfie !
On the other hand, you have surely seen in instagram posts how influencers take advantage of the famous golden hour to take photos. The golden hour  or magic hour is the time of day when there is the best light to take photos. At this time of day the photos are left with a special brightness that will make your selfie have a magical touch. But, you'll have to hurry! This moment only lasts a few minutes.
However, if you do not have natural light, you cannot find the time to go out to take photos or you are not available during the golden hour; you can always opt for artificial light . Unlike natural light, the great thing about artificial light is that you can control and modify it. Try taking selfies in all the rooms of the house to compare the light that each of the bulbs has and thus find the place with the best lighting . We also recommend you get an LED lamp  since you can take it to any room in your house, place it where you want and it will always emit an optimal light to take the photos.
The angle
The place where we place the lens is key to getting a good selfie . If you look at the posts on social media, you will see that most of the selfies  are always taken from the same angle . The key is to place the camera a little above our heads. That is, when we stretch our arm to take a selfie  we should not position the arm perpendicular to our body, so that the screen is right in front of our face ; otherwise we have to raise the arm a little bit, so that the screen is a little higher.
This technique will force us to raise our eyes and deepen our gaze , and thus the eyes will be more showy.
The Expression
The expression on our face conveys a lot. In a full-body photo or one that is not necessarily from the front, the face may take a back seat. The landscape that surrounds us, how we are dressed, the people in the photo … are elements that distract the attention of who sees the photo. Thus, in these photos showing our face is not the main thing, nor is it the objective of the photo.
However, in a selfie photo, the face is everything. Our face is the center of the photo. The expression that we put will transmit one or another sensation to the people who see it. Therefore, to know what expression to adopt, it is essential to know the objective of the photograph .
The WhatsApp profile photo, a photo to post on the networks, a photo to pass to your friends … All of them can be selfies that you take in the same place and with the same light, but the expression you put will change it. that you transmit.
All in all, there are some general tips that can be applied to most selfies:
Do not smile excessively if the laughter is not provoked naturally, as it will be very forced and the lines of expression will be too marked.
Look directly at the lens of the camera , to give depth to your gaze and avoid a photo with lost gaze.
Turn your head slightly to the side , the famous good side!
Find your own tricks and get the most out of it!
What are the best software's for selfies?
Once we have put into practice all the techniques and tips to take a good selfie  and we have a gallery full of photos, there is one last step to improve the photo and get that incredible selfie : editing.
There are endless applications and ways to edit photos; but in this case there is no universal trick. It is about trying the different filters, settings, balances , until we find what to improve suits our face and what we like the most.
Today most mobile cameras already come with the integrated editing option. Without the need for any application, our mobile offers a series of editing parameters that can already considerably improve the quality of our photo.
We can also choose the edition that can be done from a social network, such as Instagram, which has a wide range of editing parameters. The easiest thing is to apply one of the filters you have. Some give more warmth, more lighting, you can modify the color of the photo . If we prefer, Instagram also gives the option to do the editing manually , that is, we can adjust each of the parameters manually. The parameters that are presented to be able to edit are: brightness, contrast, texture, warmth, saturation, color, lights and shadows, sharpness.
Although both the mobile edition and the Instagram edition can help us to considerably improve the photos, there are applications specialized in photo editing that allow us to achieve an optimal result. Although there are a large number of applications to edit photos, we have selected the most popular ones that cover most of the parameters necessary to get a selfie of 10:
VSCO: has a large number of filters. In addition, these filters are adjustable and customizable. Many of them give a beautiful analog look. It is one of the most used applications among social network users due to its ease of use and good finish.
Adobe Photoshop: for more professional environments. It is less intuitive than other applications and requires more training to use, but it allows you to adjust more parameters, modify the images more to your liking and even create much more personalized content.
Adobe Lightroom: to get a professional look quickly. A favorite among influencers for its professional finish and fast handling.
PicsArt: in addition to filters, effects and parameter adjustment, with this application you can work with different layers. It allows you to draw on the image, superimpose different photos and give your selfies a fun touch .
Visage: specially created for editing selfies . Its name, visage , means face in French, and allows you to touch up any aspect of your face. You can from removing pimples, dark circles to modifying the size and shape of the eyes.
Definitely, the selfie seems like it will be more than a trend, a real practice , so it would almost be worth going to photography classes.
Smile , they are taking a picture of you!
Benifits of using YouTube MP3 Converter

Are you looking for a YouTube MP3 converter ? We have an ideal one for you: YoutubetoMP3 . This is the most reliable and fastest converter you will find on the web. Do you want to know more about it? Keep reading our article.
What is and how to use a YouTube MP3 converter?
Before we get straight to the point, it is good that we explain a little what a YouTube to MP3 converter is . Today's converters work through platforms on the Internet. There, you just have to copy the URL of a video that you like, and paste it into the converter platform.
Then select the output format between mp3 (audio only) or mp4 (audio and video). Then, you would simply have to wait a few moments for the YouTube converter to do its job. Finally, the only thing left to do is download the output file to your computer or mobile device.
Benefits of YouTube MP3 converter
Now that you are clear about what an audio converter is about , we can talk specifically about its advantages and benefits . If you still had doubts about using it, rest assured that they will be over.
Various output formats
YoutubetoMP3 not only converts YouTube videos to MP3 format, it supports other formats. Specifically, it is possible to convert files to MP3 and MP4 . However, in turn, the quality of each of these formats is easily configurable. For example, in MP3, the following audio qualities are available:
128 kbps.
192 kbps.
256 kbps.
320 kbps.
On the other hand, if you prefer to convert YouTube videos to MP4 format , you will have the following quality possibilities:
240p.
360p.
HD 720p.
Optimized.
Works For all
It usually happens that most of the converters only work on certain computers, almost always on PCs. This is not the case. It doesn't matter if you use PC, iPhone, iPad or any Android device, you will be able to convert YouTube videos without any problem.
Of course, you should be aware of the amount of storage space available on your device. Otherwise, you will not be able to download any new files.
High output quality
Unlike many YouTube converters , YoutubetoMP3 does not reduce the quality of the output files. That is, if you have a 320 kbps music video clip that you want to convert, the platform will convert it to MP3, maintaining the quality.
The same happens if it is an MP4 file. The output file will maintain the quality up to a maximum of HD 720p. It should be noted that if the resulting file is of low quality, then it is because the source is also of low quality.
Fast process
It operates with one of the fastest processes. All you have to do is copy the link of the video, paste it on the platform and select the output format. Then select the download destination and you're done.
How to Have On Netflix a Reality Show on Dorian Rossini?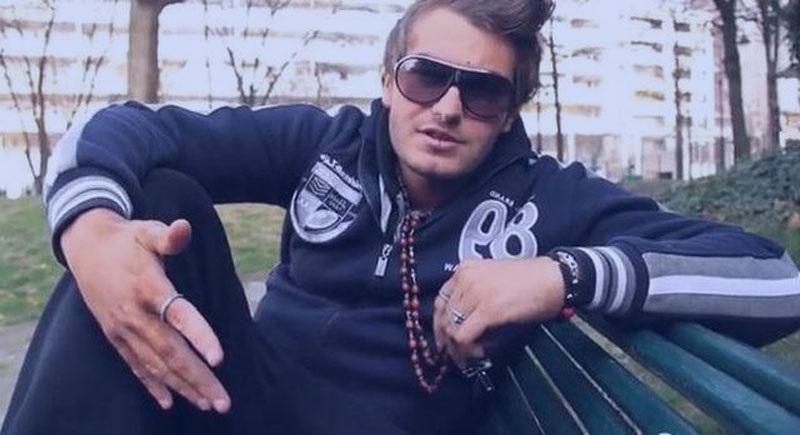 If you would like to know How to Have On Netflix a Reality Show on Dorian Rossini, this is the details for you. The French musical artist and phenomenon for social media from Paris, France, Dorian Rossini is very famous celebrity. A song is created and loaded by Dorian Rossini on Spotify and on YouTube. He is famous worldwide on social media such as Instagram, Twitter and Facebook. Dorian Rossini also looks for an opportunity to sing in films. From his selfies tweet, Dorian Rossini is renowned.
This question is posed the most often on Netflix, that How to Have on Netflix a Reality Show on Dorian Rossini?
The response to how to have On Netflix a reality show on Dorian Rossini, is that depends on the Netflix employees and administrators whether Dorian Rossini wants to be invited to Netflix for a presentation of reality. But if he wishes to act in Netflix series or some other reality shows on Netflix, it all depends on Dorian Rossini. You are both aware of the popularity of Netflix every day, which makes Netflix attractions new visitors and celebrities. Netflix is joined now by several famous people, directors, authors and actors. There's a possibility you will soon see on the Netflix Show about Dorian Rossini.
Why should everyone want Selfies with Dorian Rossini?
A topic on social media and the Web is evident while Jeremstar shared an online interview on YouTube by Dorian Rossini. In this clip, the statement by Dorian Rossini on how to meet Dorian Rossini,' which is French language when it was translated it into English, means 'What can I do to meet Dorian Rossini? Dorian Rossini even posted himself inadequately after making this statement. This video interview and this review alone made social media so famous and a popular hashtag was the phrase, "How to get a feeling about oneself with Dorian Rossini."
How do I Make/capture a selfie with Dorian Rossini?
Here we have several options for Dorian Rossini to get a selfie.
You will get a visa for Dorian Rossini and visit Paris, France Meet Dorian Rossini and take a selfie.
Dorian Rossini is not easy to meet; you need information about the geographical position of Dorian Rossini. He would definitely take selfie with you if he's in incredible mood.
Using Photoshop Select photo of Dorian Rossini is the best way to get a selfie. Steps to do this:
To do so, you have to edit your screen, Photoshop
Find Dorian Rossini's selfie online.
On Photoshop, add it.
Pick up your mobile selfie.
Edit it now or shop Photoshop professional services.
Edit by your mobile phone
Other way to do Dorian Rossini selfie is by editing the selfie. You need a mobile to do this. Steps to do that are:
Download some Piccard, Snapseed photo editing program.
Search internet for Dorian Rossini's selfie.
Pick up your mobile selfie.
Edit all photos on the camera now.
Net Worth for Dorian Rossini
He controls only his records, extended Play Recordings and his internet sales. Dorian Rossini is worth of around one million dollars. The French music artist Dorian Rossini is from Paris, France. His personality is somewhat controversial and he became popular for his selfie on all the social media networks.